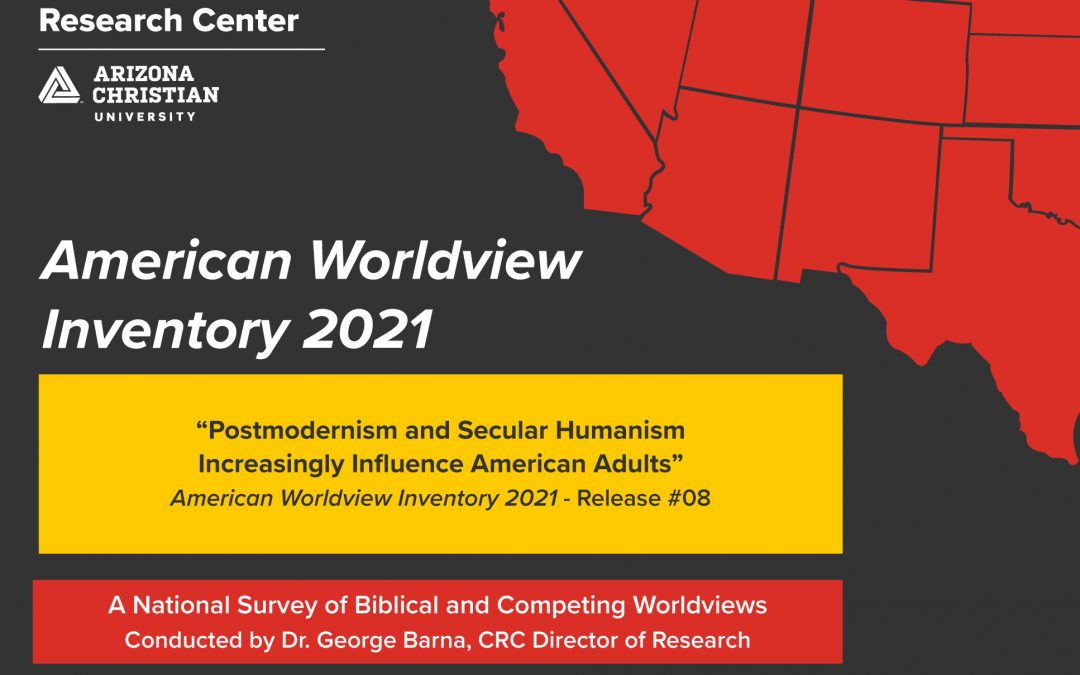 BY Dr. Tracy F. Munsil, Executive Director
From the Cultural Research Center at Arizona Christian University
As Americans increasingly reject biblical thinking, they are replacing it with ideas from postmodernism and secular humanism, with one of every six adults regularly relying on those alternative worldviews in their everyday thinking and decision-making . . .
For more information
Contact Tracy Munsil, Executive Director
(602) 489-5300
[email protected]
Cultural Research Center
Arizona Christian University
1 W. Firestorm Way
Glendale, AZ 85306