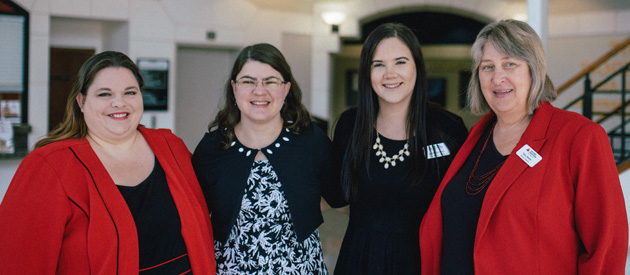 Welcome to the Office of the Registrar
From your first day of class, to your walk across the graduation stage, the Office of the Registrar follows you through your time at Arizona Christian. The Office of the Registrar provides academic and enrollment services in support of ACU's academic community.The Office is the steward of student records. We coordinate services in the areas of course information and selection, degree progress, and protection and release of academic records.
On this site you can find information on course registration, how to order an Arizona Christian transcript, and forms for other academic matters. We hope that you will find answers to many of your questions. We also invite you to contact us if you would like additional information. We look forward to serving you.

Tracy Martin
University Registrar,
Principal Designated School Official, SEVP/DHS/ICE
Jennifer Morris
Assistant Registrar,
Designated School Official – DHS/SEVP/ICE
Aubrey Gollnick
Academic Records Specialist
Arlene Moe
Academic Records Specialist
Office of the Registrar
Arizona Christian University
1 W. Firestorm Way
Glendale, AZ 85306
  Phone:
(602) 386-4111
  Email:
[email protected]