DISCOVER YOUR ACU EXPERIENCE
CAMPUS TOUR CUSTOMIZED JUST FOR YOU
Join us in person or online to discover your ACU Experience hosted by one of our Admissions team members. You will have an opportunity to tour the campus, see inside buildings and dorm rooms, hear from a professor and even hear from current ACU students.
Schedule Your Tour
Learn what it's like to be part of the Firestorm family!
Personalized Campus Tour Experience
Feel free to explore the virtual tour on your own time: click here.
Contact
If you have any questions, please contact us at (602) 489-5300 to speak to an Admissions Advisor.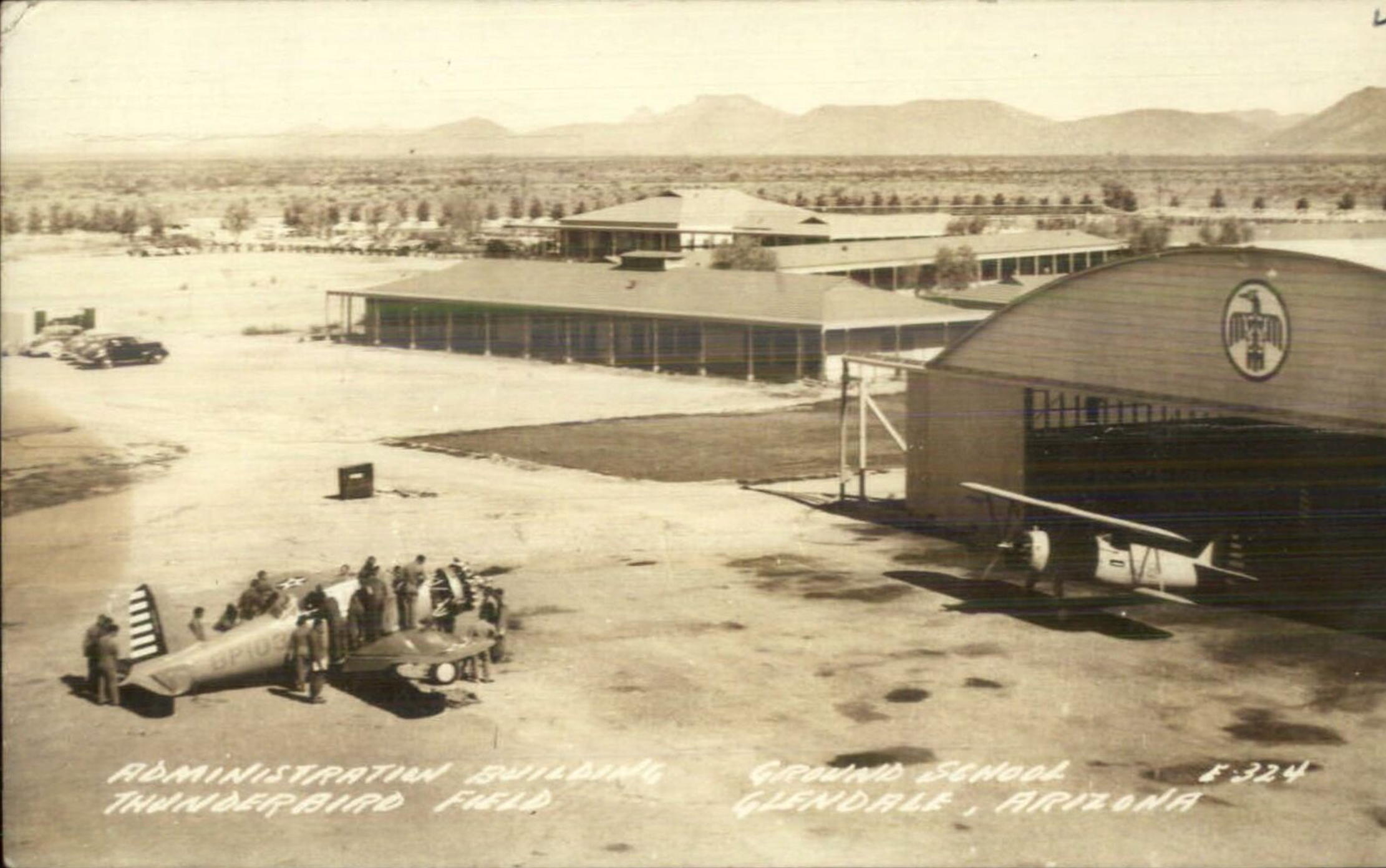 Credit: Original postcard from the early years of Thunderbird Field, Glendale Arizona
How ACU's Historic Campus Changed the World
Almost a year before Pearl Harbor, in January 1941, construction began on an airstrip 20 miles northwest of downtown Phoenix. Rising from empty desert, Thunderbird Field became a civilian primary flight school under the supervision of the United States Army Air Corps. Within three months, the skies around Glendale buzzed with training planes from dawn until dusk. By June 1945, over 8,000 cadets passed the tough training course, eventually becoming fighter and bomber pilots who served the Allied powers in WWII. Keeping the pilots flying took a dedicated support staff, including the men and women who pulled all night maintenance shifts in the hangers, to keep the planes safe and ready to fly each morning. ACU is honored to keep the memory and example of these men and women alive, and to preserve three WWII era buildings, including the Control Tower and Hanger.
Office of Admissions
Arizona Christian University
1 W. Firestorm Way
Glendale, AZ 85306
  Phone:
(602) 489-5300
  Email:
[email protected]