University marks for everyone
Our ACU logos and markings are free for use; however, please do not distort or misuse them in any way. Logos can be accessed by clicking the download link below. The link will take you to a Google Drive folder where you can choose to download as many as you would like. You can download them by right clicking on either the folder or the individual file and select "Download". In order to access the logo collection, you must be logged into your ACU Google account. We offer many file types such as PNG, AI, PDF and EPS. If you are looking for a different file type, please email us at a [email protected].
ACU Logos
The Arizona Christian University visual identity is most often communicated through the appropriate use of our official university logos, comprised of the Primary Logos (both vertical and horizontal uses), University seal, official wordmarks, and deparment specific logos. The purpose of this document is to ensure these logos are always used in a manner that supports and reinforces the Arizona Christian University brand.
University Seal
The University seal provides a formal representation of the attributes of Arizona Christian University. The shield included in the seal is a modern, yet distinctive concept which fits firmly within a well-established history of university branding. Historically, this sort of seal calls attention to an established group or family. In this case, the shield represents the family of Christ followers as is indicated in the cross found in the background.
The ribbon concept is an interpretation of the commonly used feature found in university branding. It balances modern, yet formal Christian symbolism and contains a guiding scripture reference that is outlined in the circular border as well – Romans 12:2. The inner circle of the seal features our university tagline, "Transform Culture with Truth," written in the Greek language. This phrase is part of Arizona Christian University's vision: to educate and equip followers of Christ to transform culture with the truth. The University seal is reserved for formal and official documents such as presidential documents and decrees, diplomas, certificates, official university records and student transcripts. The seal may be used on certain promotional products or clothing if approved by the Marketing and Communication Department.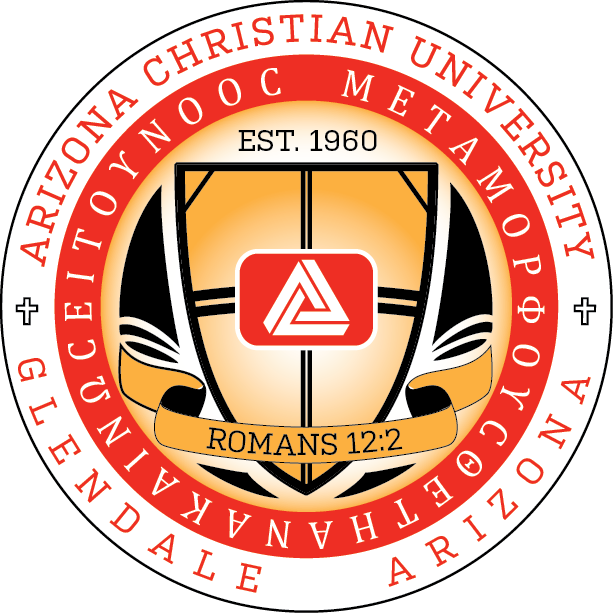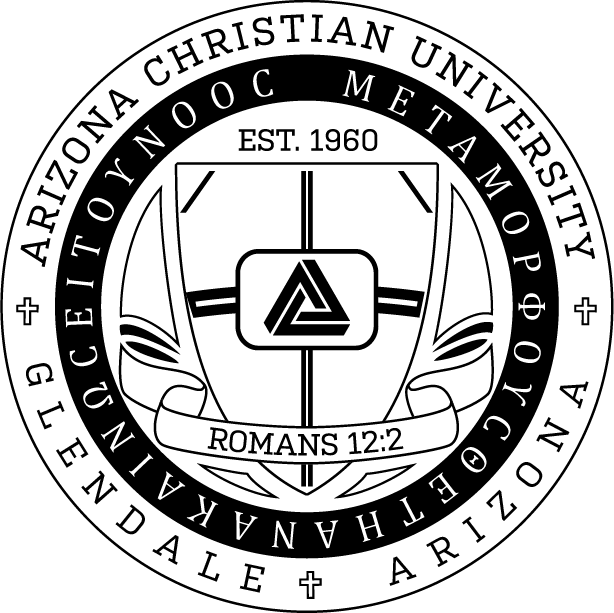 ACU Primary Logo Lockup
The Trinity Triangle is not only the main Arizona Christian logomark, but it's also in the center of the seal. This Triangle is intended to display key brand philosophies such as community, faith, education and excitement. This lockup is the primary ACU imagery and it should be used on all printed collateral. We recommend placing the ACU logo lockup in the top right or bottom right of printed collateral.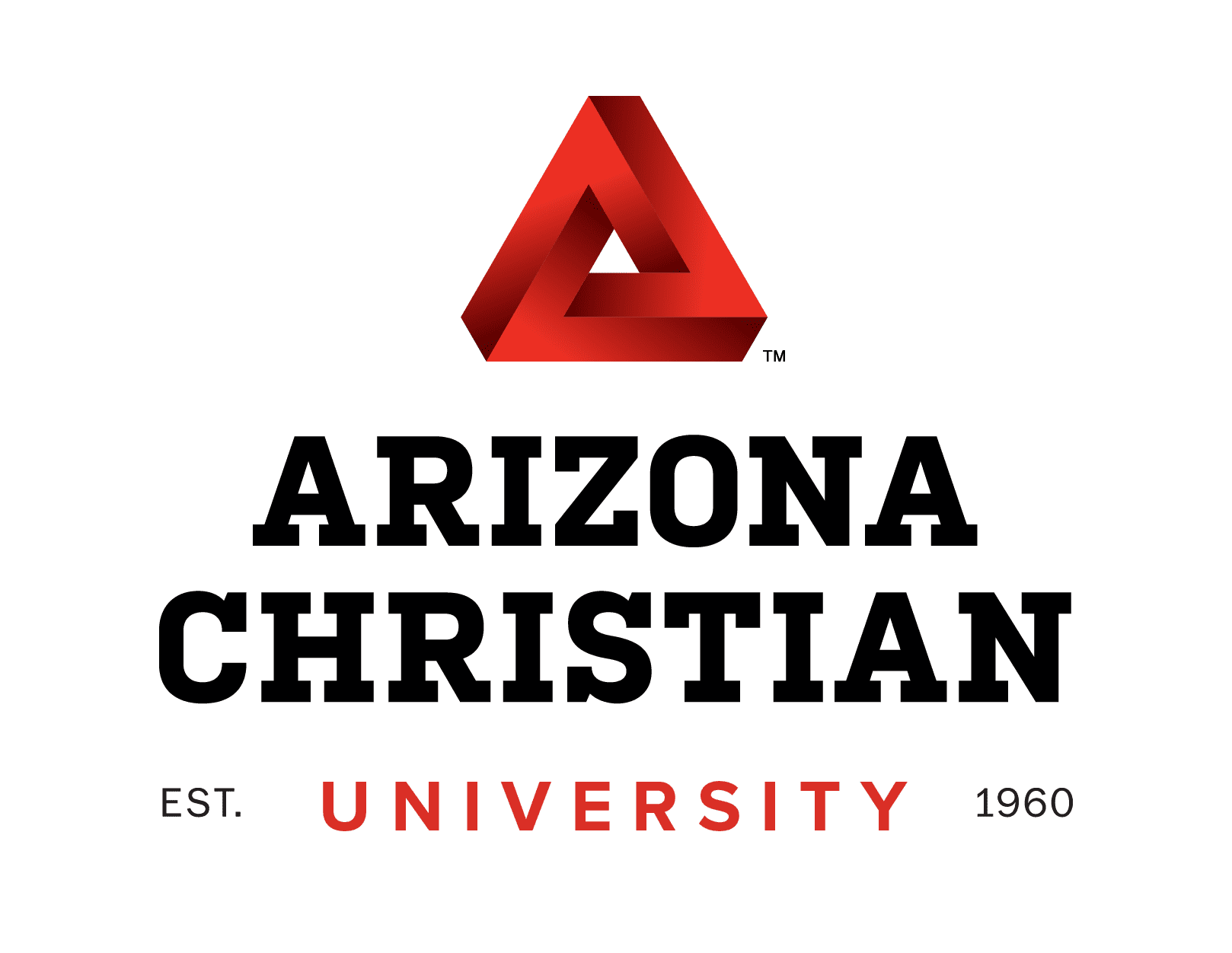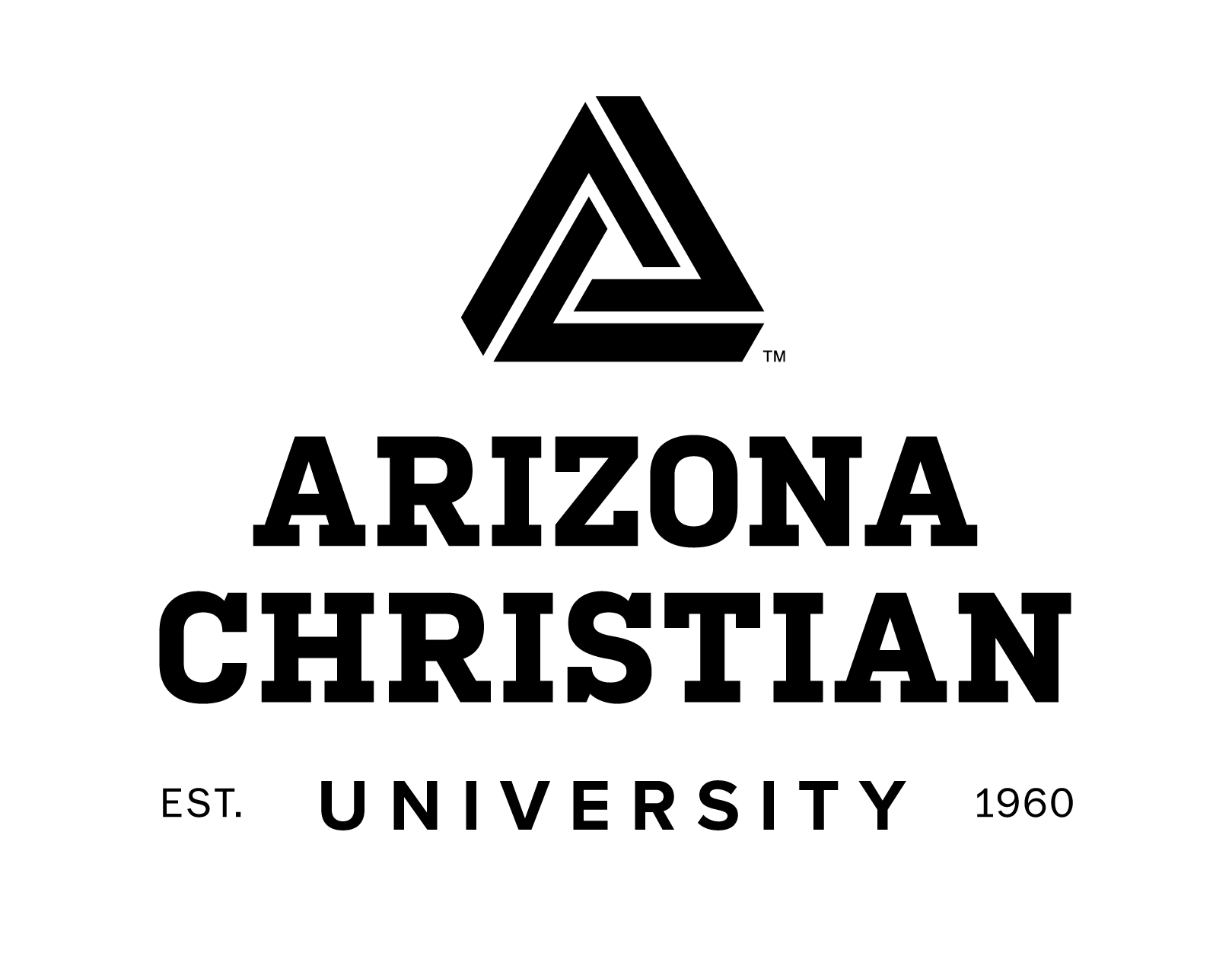 ACU Logomark
In our Christian Faith, the Trinity has immense significance as the Father, Son and Holy Spirit surround our daily lives. At ACU, We believe in one Triune God, creator of all things, infinite and unchangeable in His being, eternally existent in three persons: Father, Son, and Holy Spirit. The Trinity Triangle should never be used on its own unless given permission by the Marketing department.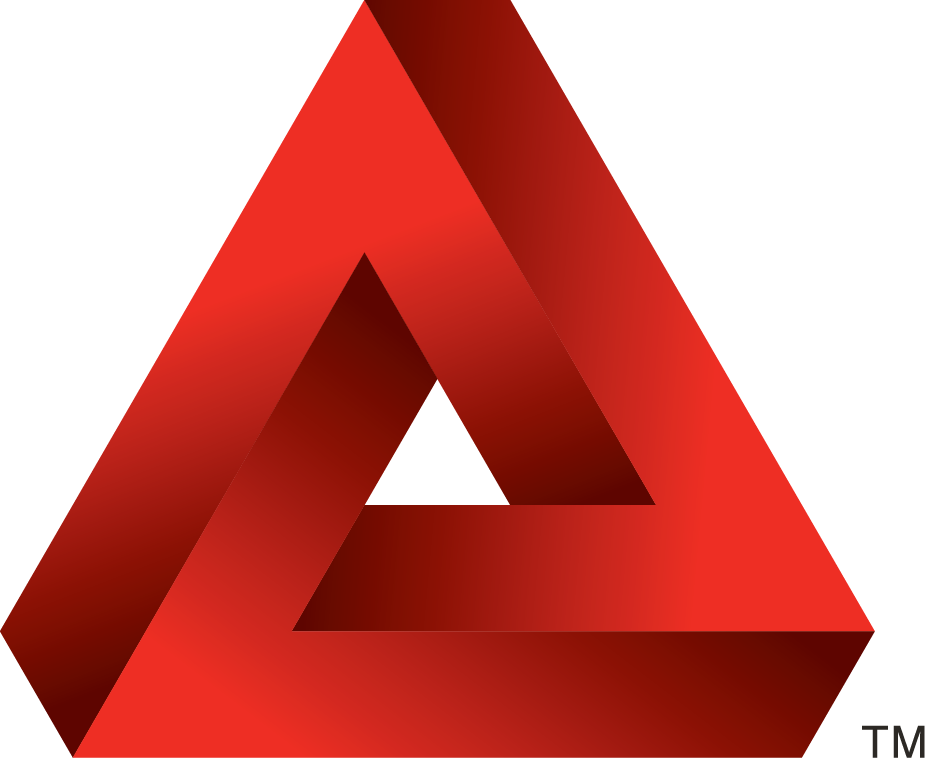 ACU Wordmark
The ACU wordmark is a custom pairing of branded fonts, Kulturista and Open Sans. This logo may be used as an alternative to the primary logo lockup. The wordmark may be used in smaller spaces inside margins or along edges of printed collateral.

Unit Logos
Unit logos are also referred to as department logos and they are custom lockups that are designed for specific use by individual clients. We created a custom collection of unit logos for each academic entity (School and Department). If your department does not have a custom set of unit logos, please reach out to our Marketing team and we will accommodate your needs. You can do so by submitting a Design Marketing Request at www.arizonachristian.edu/request.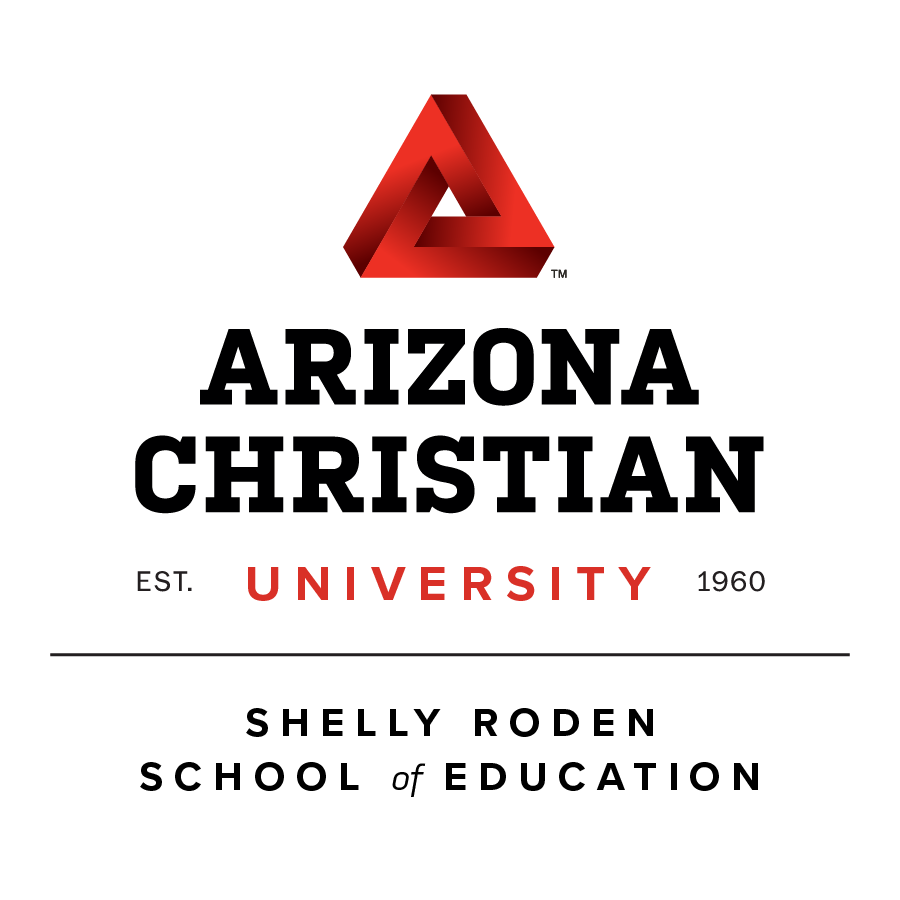 Athletic Logos
Below are all approved logos for Arizona Christian University Athletics. Please review the Firestorm Athletics Brand and Style Guide for more information regarding logo styles, colors, and approved usage. If you are unable to access your sport's logo or would like to request a logo, please submit a Design Marketing Request at www.arizonachristian.edu/request. The Marketing and Communications team will get your request completed as soon as possible.