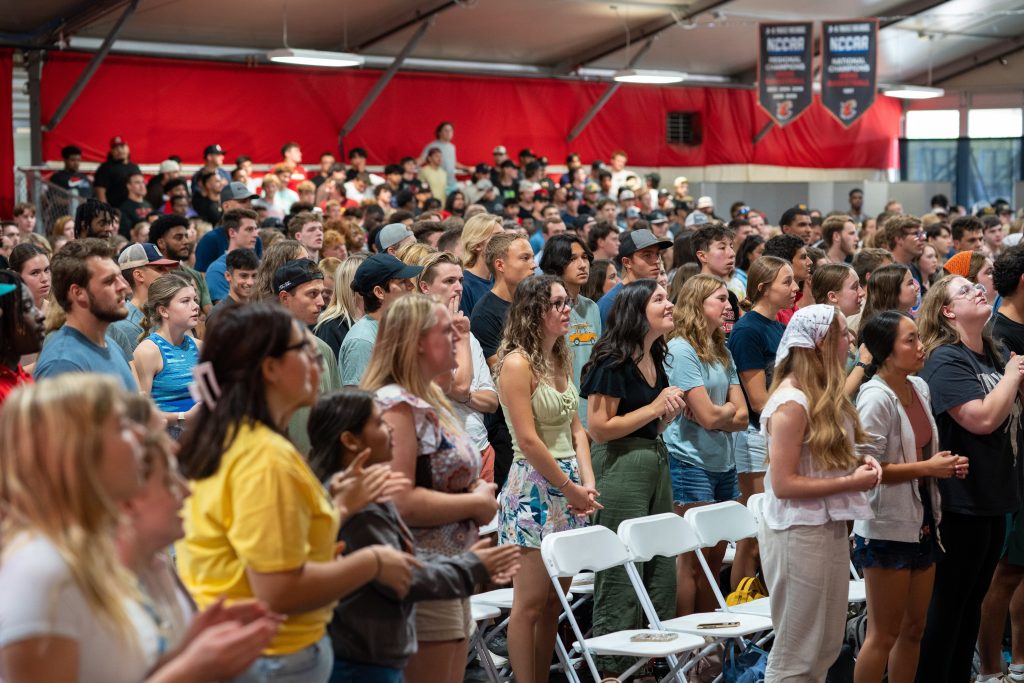 For the 8th consecutive year Arizona Christian University has achieved record enrollment, and for the first time has surpassed 1,200 total students, including more than 1,000 traditional undergraduate students on its beautiful green, tree-lined 75-acre Glendale campus.
ACU's nearly 12 percent year-over-year enrollment gain stands in stark contrast to national enrollment declines across higher education.
"As one of the few higher education institutions in the nation that is conservative and committed to biblical truth, we are finding more and more students and families are looking for what we are offering," said ACU President Len Munsil. "For Christians who are tired of paying tuition to institutions where their faith is ridiculed, mocked and canceled, ACU is becoming an increasingly popular alternative."
ACU's mission and vision are to transform culture with truth by educating and equipping Christian leaders of influence and excellence. Recent ACU graduates have gone on to excel in seminaries, prominent graduate schools, medical schools and law schools including Harvard, the University of Virginia, and ASU's Sandra Day O'Connor College of Law. Other recent graduates have started businesses and non-profits, become teachers, counselors, worship leaders and pastors. ACU has continued to rise in U.S. News & World Report's national "Best College" rankings, including being ranked in the category of "Best Value" due to its tuition being 25 percent lower than average for private colleges.
After graduating its largest class ever in May, ACU is excited to welcome nearly 500 new students this fall, including nearly 400 first-time freshmen. ACU attracted more new students this year than its entire campus population during Munsil's first year as ACU president in 2010. For the past decade, ACU has been one of the fastest-growing universities in America.
College enrollment since COVID has declined by 12 percent nationally. In that same time frame, ACU enrollment is up 65.6 percent after trading its 20-acre campus in north Phoenix for a much larger campus in Glendale. ACU is now drawing students from 40 states and 30 nations. About 650 students live on campus, compared to just 210 residential students five years ago.
"We are grateful for the work of our enrollment team, which engaged the whole campus community to align around our growth goals," Munsil said. "There was incredible cooperation and streamlining of the enrollment process to serve students."
"Ultimately, we believe ACU will continue to grow – and must continue to grow – because of its conservative, biblical mission and uncompromising stand for the truths of the gospel," Munsil said. "But that growth will never come at the expense of our mission — or our commitment to the small college experience and the unique, caring community we have developed."
Noting ACU's recent successful legal battle to defend the rights of its students to serve as student-teachers in a public school and not be discriminated against because of their biblical beliefs (Arizona Christian University v. Washington Elementary School District), Munsil noted, "We do not exist to compromise with the culture, but to prepare students to courageously and winsomely engage with culture and influence the world with biblical truth, which leads to human flourishing and thriving communities."