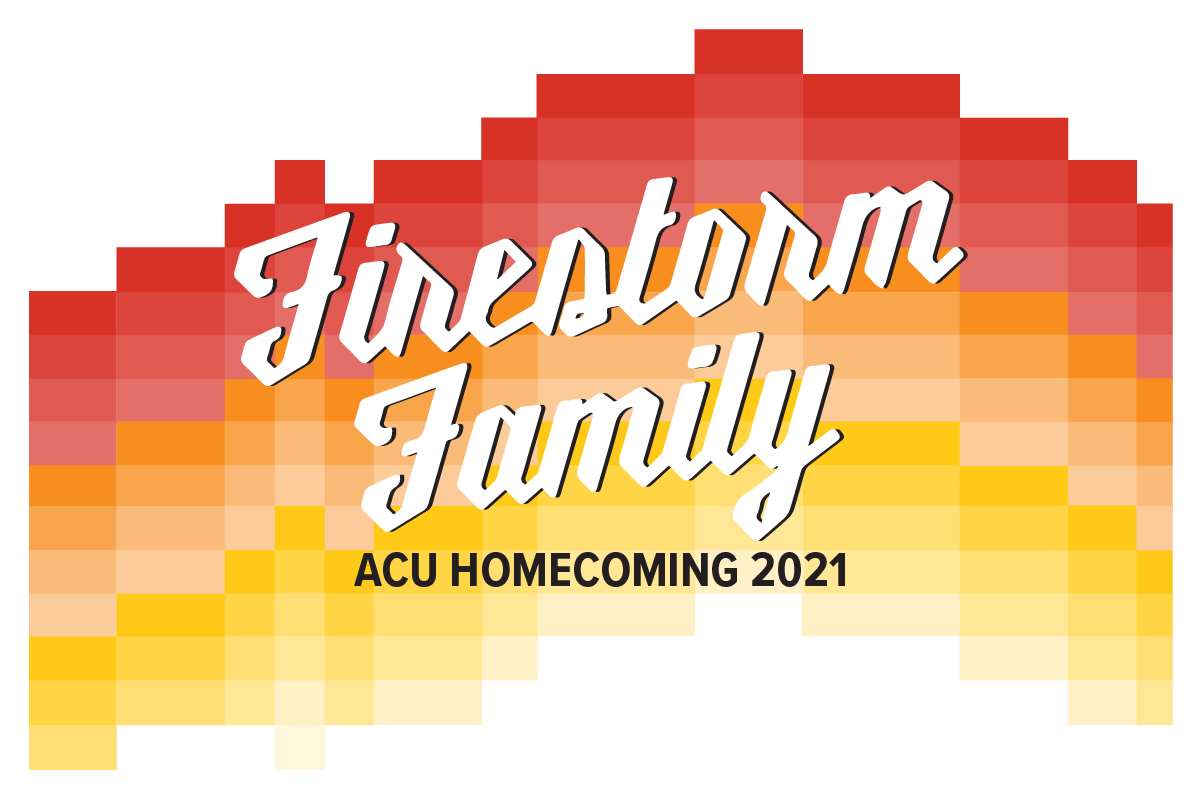 Homecoming 2021: "Firestorm Family"
October 23, 2021
Join us for our annual Homecoming celebration!
Schedule of Events: Saturday, October 23, 2021
Food and Live Music
Start your tailgating early with live music performed by past and present ACU bands!
Food options and kids activities will be available close to the football game entrance.
Time: 9

:30 a.m.

Location: Parking Lot 7, Click HERE to access the campus map.
Cost:

FREE Live Music and Kids Activities

(Food at Vendor Cost)
Campus Tours
Tour our campus and get a first-hand look at campus improvements including a new performance hall, renovated classrooms, athletic facilities and MORE!
Time: 9:30 a.m.
Location:

Administration Building

Cost: FREE (Registration required; Registration is now closed)
Homecoming 2021 Football Game
ACU Firestorm vs

Texas College
Homecoming Court, Mayor of Glendale Proclamation, and Hall of Fame and Alumni awards will be announced at halftime.
Time: 11:00 a.m.
Location:

ACU Football Field

Cost: Free for Alumni and kids under 12, $10 all others
Alumni Games
Watch or participate in alumni games for Men and Women's Basketball and Softball.
Time:

Immediately after Football Game

Location: ACU Campus
Cost:

FREE

(Registration required; Registration is now closed)