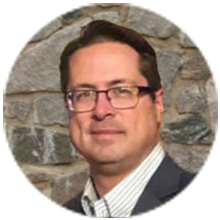 Jeff Phillips, M.Div.
Assistant Professor
School of Biblical and Theological Studies
Accreditation Compliance
Degrees and Experience
M.Div., (Phoenix Seminary)
B.A., (University of Arizona)
Current Ph.D. Student, (Gateway Seminary)
Accreditation Coordinator (Arizona Christian University)
Assistant Professor of Biblical and Theological Studies (Arizona Christian University)
Contingent Faculty Member (Arizona Christian University)
Adjunct Instructor (Arizona Christian University)
Board Member and Administrator (Ambassadors, Inc.)
Pastor (Aztec Worship Fellowship, 2014 – 2019)
Biography and Professional Achievements
Jeff Phillips encountered the God of creation in the Appalachian Mountains of North Carolina during Christmas break of his freshman year in college. This experience propelled him into a committed relationship with Jesus Christ and a calling to campus evangelism after college.
After serving in Christian ministry for 12 years, including helping to plant churches in New Zealand and Florida, Jeff returned to Arizona to earn his Master of Divinity in Biblical Communications from Phoenix Seminary. After graduating, he brought his passion for teaching to ACU, where he has taught courses in Greek, Theology, Old Testament, New Testament, Christian Ministry, various Bible intensives, and courses in ACU's CORE curriculum. Jeff also serves the administration side of the university by assisting with various aspects of the school's accreditation projects. He is currently pursuing a Ph.D. in New Testament.
Jeff's heart for ministry has never waned. Besides the opportunities for ministry at ACU, Jeff serves as a board member and administrator of Ambassadors, Inc., a non-profit ministry that facilitates funding for campus evangelists and missionaries.
Jeff has been married to Lisa for over two decades and has four children, the oldest of whom will join the Firestorm family as a freshman in the Fall of 2021.
Publications and Presentations
Presented "JAMES 2:1—COMMAND OR QUESTION? An Examination of the Grammatical Ambiguity in Translating James 2:1, the Exegetical Significance of Each Translation Option, and the Context of the Passage as the Determining Factor in Translation" at Evangelical Theological Society Far West Region in 2014 (paper hosted online at https://arizonachristian.academia.edu/JeffPhillips).