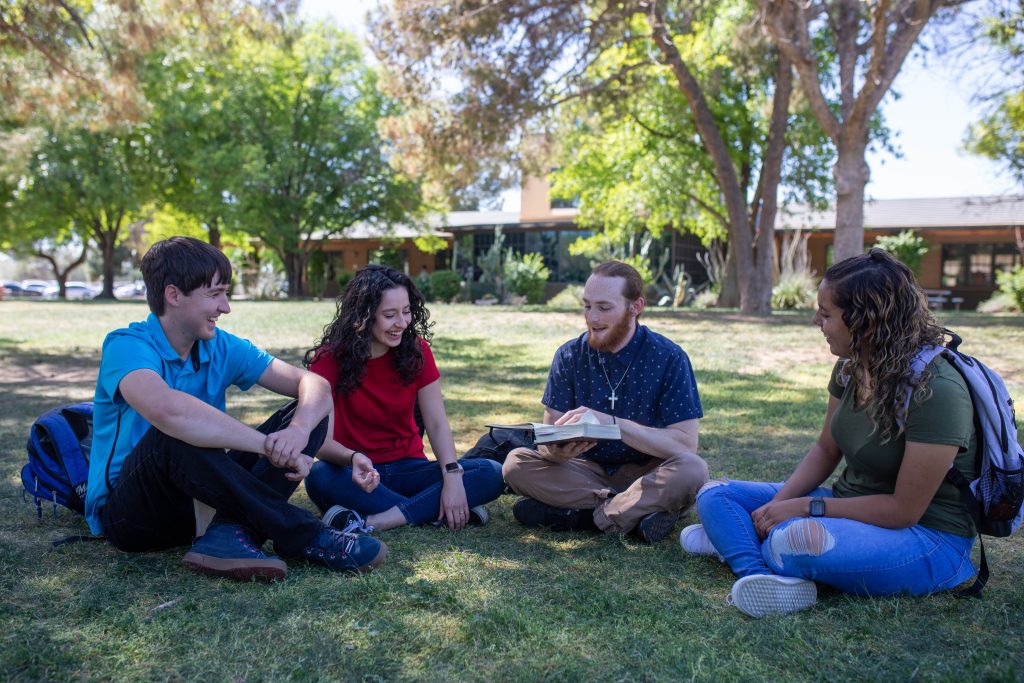 Arizona Christian University was awarded the largest federal grant in the university's history this week by the U.S. Department of Education's Developing Hispanic Serving Institutions (HSI) Program. ACU was originally recognized two years ago as a "Hispanic Serving Institution," a federal designation that recognizes colleges and universities whose full-time Hispanic student population makes up 25% or more of the total student enrollment.
"When I came to ACU in 2010 I realized quickly that our student population did not reflect the ethnic make-up of the body of Christ in Arizona," said President Len Munsil. "We quickly formed a committee with Hispanic leaders to focus on providing better access to ACU for Hispanic students. That committee recommended immediate changes in our marketing and recruiting strategies, which ultimately led to our HSI designation and to this grant."
"This is the culmination of a lot of work by many people over the last decade," Munsil said. "We are thrilled to be able to serve a diverse community that is unified by our shared commitment to Jesus Christ and to each other."
Hundreds of institutions submitted grant proposals for consideration by the Department of Education, and ACU is honored that its proposal, known as The Esperanza Project, was selected as one of the winners.
The Esperanza Project will assist ACU's growing student body—with an eye toward Hispanic and low-income student population—by working with the Student Success Center to provide enhancements to student services, enrich community-building areas, strengthen the University Counseling Center, and more. In addition, funds available through the grant will enable ACU to provide professional development programs to help faculty and staff to serve the unique needs of ACU's diverse and distinctly Christian student body. 
Arizona Christian University is the 8th fastest growing university in America, drawing students from 41 states and 33 countries around the world. Its enrollment has increased 162% over the last 10 years, all while receiving national recognition by the U.S. News and World Report as a best college, including in the areas of ethnic diversity and social mobility.