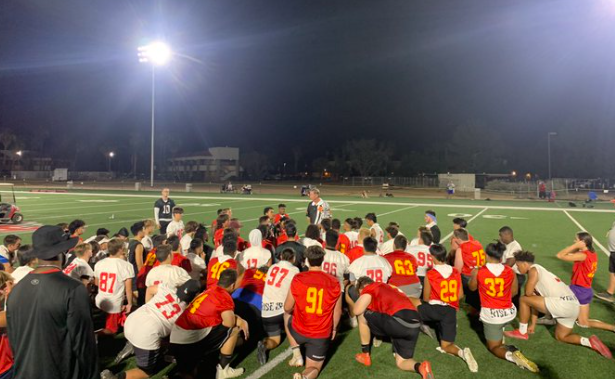 The summer is generally a quiet time for ACU student athletes, as most enjoy a time of rest before resuming their training for the upcoming fall competition season.
But our ACU coaches and staff work year-round, including hosting several summer camps and clinics for youth and high school students who may someday be a part of the Firestorm family. Those coaches view these recruiting events and youth camps as opportunities to share the Gospel and advance the Kingdom through the work they do in athletics at ACU. This year, more than 250 camp attendees and their family members made decisions to follow Christ after hearing the Gospel presentation and invitation given at ACU summer camps! 
In a recent example, an ACU baseball coach shared the message of the Gospel with all of the campers and families in attendance at a recruiting event, and the response was tremendous! More than 40 attendees raised their hands to indicate they were surrendering their lives to Jesus.  
Evangelism is one of Arizona Christian University's Core Commitments, and we rejoice at the eternal impact that our coaches are having not only on our Firestorm student athletes, but the local community as well.