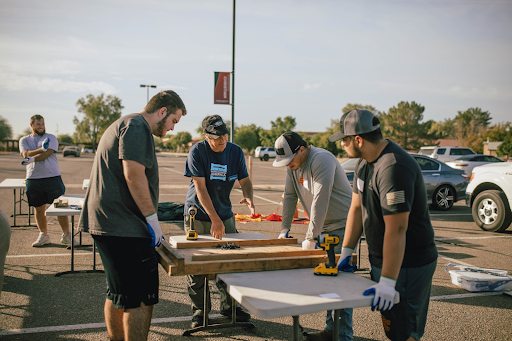 In the spring, ACU was honored to partner on a "build day" with Sleep in Heavenly Peace, a national volunteer organization that builds and delivers beds for children and families in need.
The Firestorm football team came together to help assemble bunk beds for kids who don't currently have a safe place to rest their heads. We're thankful for the work that Sleep in Heavenly Peace is doing to serve and support those who lack these basic necessities, and pray that these beds would be a blessing to the children who so desperately need them.
Service opportunities like this one are made available to ACU students on a regular basis throughout the school year, in keeping with the university's Core Commitment to "Provide opportunities for students to serve locally and globally, and promote a culture of lifelong commitment to servant-leadership." Every ACU student completes at least two service projects per semester, resulting in more than 5,000 hours of service each academic year.