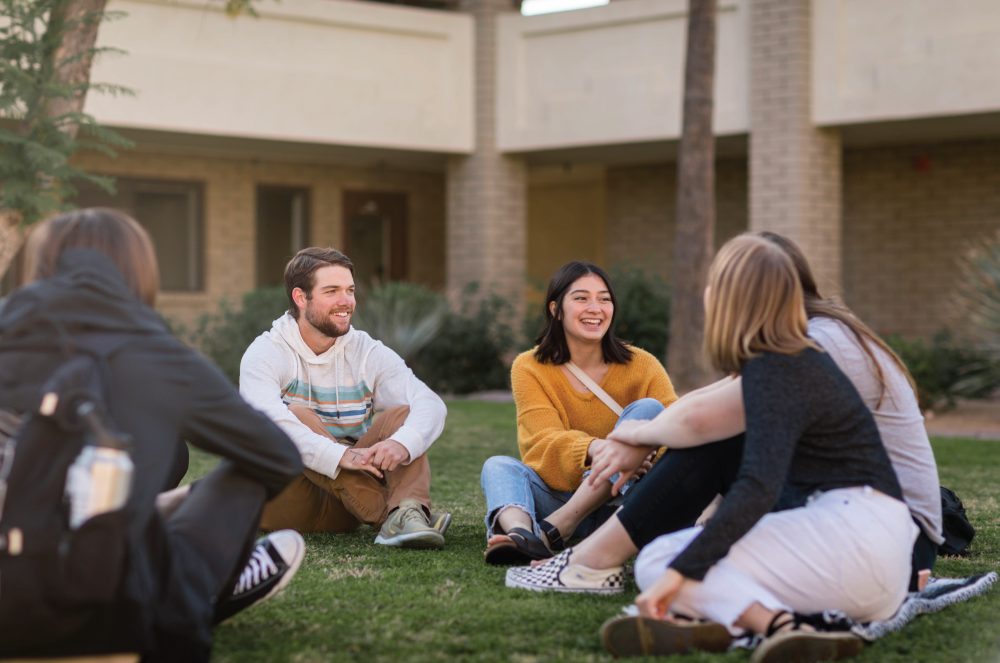 NEW PATHWAYS PROGRAM ALLOWS STUDENTS TO EARN A DEGREE FROM BOTH
ACU AND ASU
AN INNOVATIVE PATHWAY TO EQUIP
STUDENTS TO FULFILL THEIR PURPOSE
FALL 2019
PROGRAM AT A GLANCE
• B.S. in Interdisciplinary Studies from Arizona Christian University (ACU)
• B.S. in Applied Computing from Arizona State University (ASU)
• Attend classes concurrently on ACU's new Glendale Campus and (1 mile away) at ASU West's Campus
• Earn two degrees from two universities in the same amount of time as one degree
• Student scholarships and tuition process through one source (ACU)
• Best of ACU's biblically-integrated CORE program
• Best of ASU's Applied Computing with a Cybersecurity concentration.
WHY CHOOSE ACU?
ACU is a culturally and theologically conservative university where students and their
professors are serious about deepening their Christian faith and where relationships and
community matter most. ACU's new campus offers students a first-rate educational
environment to match its nationally recognized academic programs.
Top-ranked university in the Western Region of the United States by U.S. News & World Report
Access to a personal enrollment specialist who will help chart a course for you from enrollment to graduation from both ACU and ASU
ACU degree is built around biblically-integrated classes and a CORE curriculum that reclaims a Christian world-view of the liberal arts
CAMPUS LOCATIONS
ACU's campus and ASU's West campus are one mile apart in a safe
neighborhood environment, close to stores, restaurants and parks.
ARIZONA CHRISTIAN UNIVERSITY
1 West Firestorm Way
Glendale, AZ 85306
ARIZONA STATE
UNIVERSITY WEST
4701 West Thunderbird Road
Glendale, AZ 85306