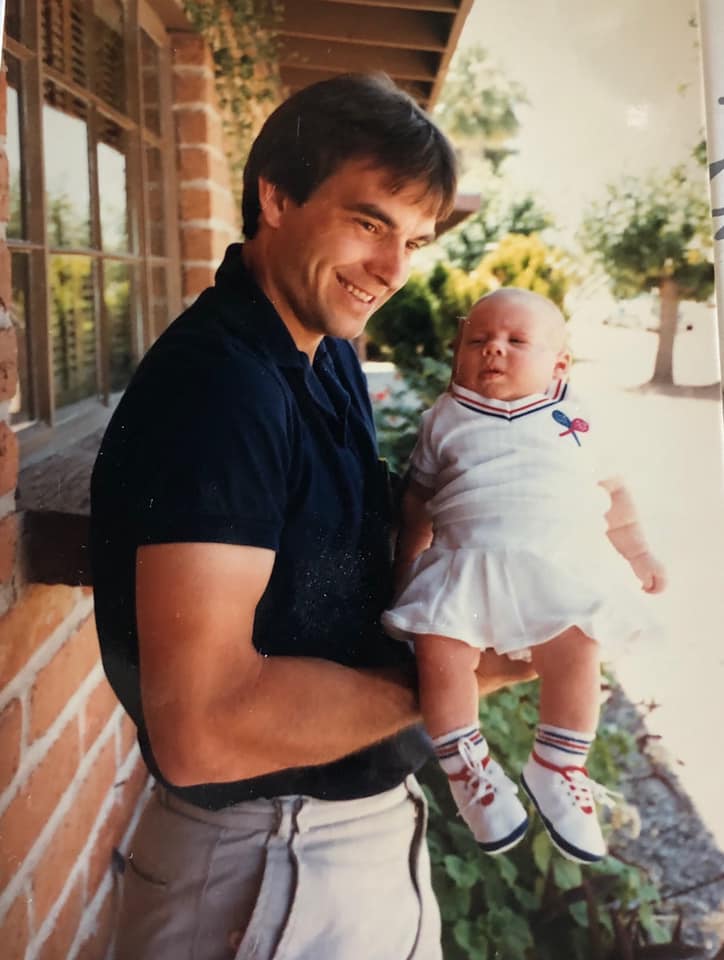 Tim Reed, around the time he joined the faculty at Southwestern College, holding his newborn daughter and future missionary and Southwestern/ACU graduate Tara Reed Miller.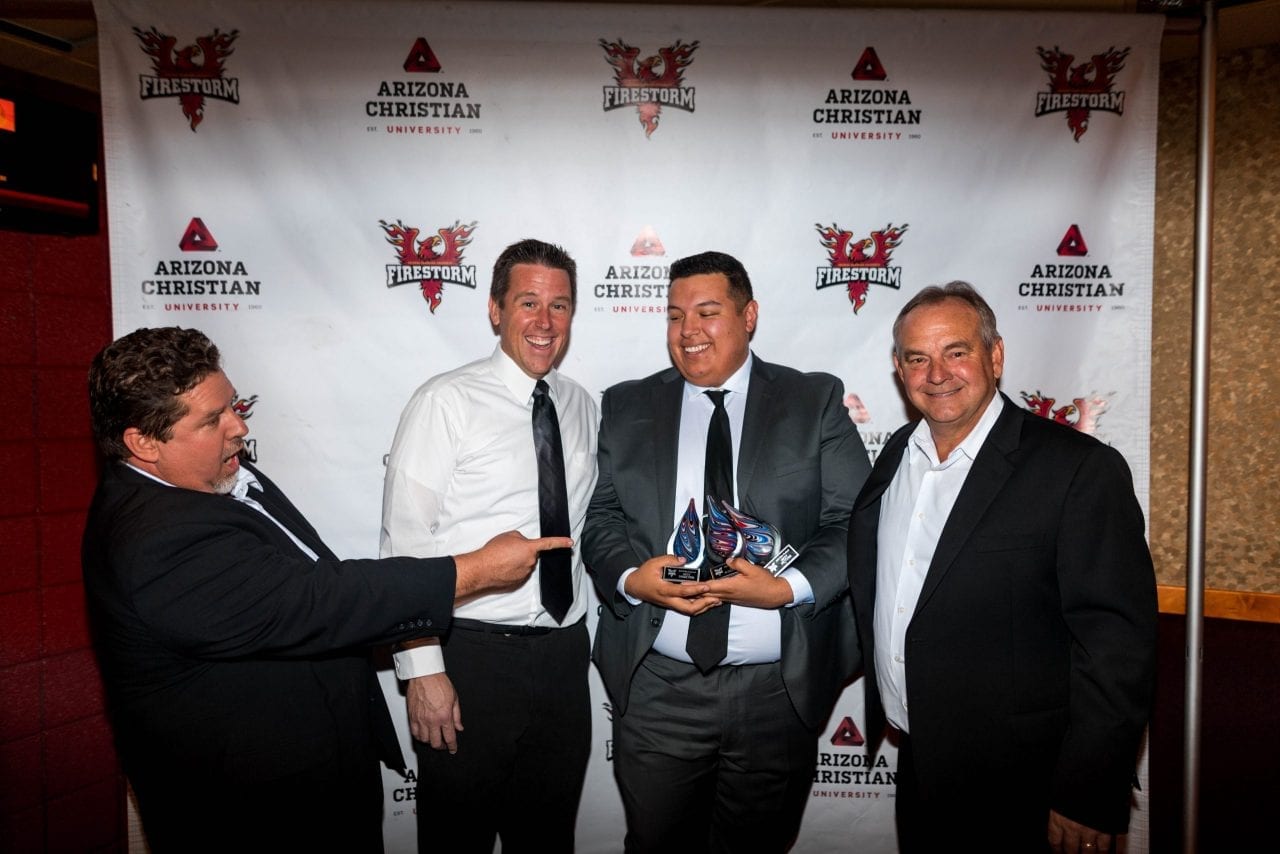 Tim Reed at the 2019 annual Firestorm Film Festival. Tim has always been an advocate for the students of Arizona Christian University.
Tim Reed to retire from ACU after 30 years
He will continue with alumni engagement
Pastor Tim Reed, a former Christian Ministries faculty member and department chair at Southwestern College and most recently campus chaplain at ACU, is announcing his retirement at the end of the spring semester after 30 years of service to the university.
"Based on health issues and some challenges facing my family, I let President Munsil know last fall that this would be my final year as a full-time employee," Reed said. "I love this place and I am so excited about ACU's future, but this was the right time for me to step back."
"Tim Reed is an institution at ACU, and that's why I am delighted he has agreed to return to ACU after retirement as part-time Director of Alumni Engagement," President Munsil said. "His love for Jesus and his passion to serve and encourage students and alumni is readily apparent to all, and he has provided an amazing source of continuity and connection for three decades. Quite simply, he is irreplaceable – and yet we know this is an important time for him to serve his family and focus on his health."
"This may be harder on me than on the school," Reed said with his customary humility. "I will need help with my addiction to being at hundreds of athletic, music and service events each year! But I look forward to continued engagement with our alumni for years to come, and I will not be a stranger on campus.
"I am so grateful for President Munsil's support this past decade, and am in awe of what God has done to grow this University, to bring us to this new campus, and to transform culture with truth through our thousands of graduates," Reed said.
President Munsil said ACU will appropriately honor Tim Reed's remarkable career at Southwestern/ACU during the course of the spring semester, and will plan a retirement event open to students, faculty, staff, former colleagues and alumni.
Retirement Celebration Information
Tim Reed Day – Postponed
 Postponed due to COVID-19. This event will be rescheduled for Friday, November 6th in conjunction with Homecoming activities.