Cleared for Takeoff
The 2019 Homecoming and Family Weekend was a tremendous celebration of God's faithfulness. The festivities brought together students, faculty, staff and alumni for a night of worship, fellowship, great food, and expressions of gratitude for our Firestorm Family.
"What a gift it was to celebrate God's presence on this new campus with so many of our alumni, said James Griffiths, ACU Vice President of University Engagement. "We had representatives from almost every decade of ACU's 60-year history rejoicing and reminiscing with us on this special night."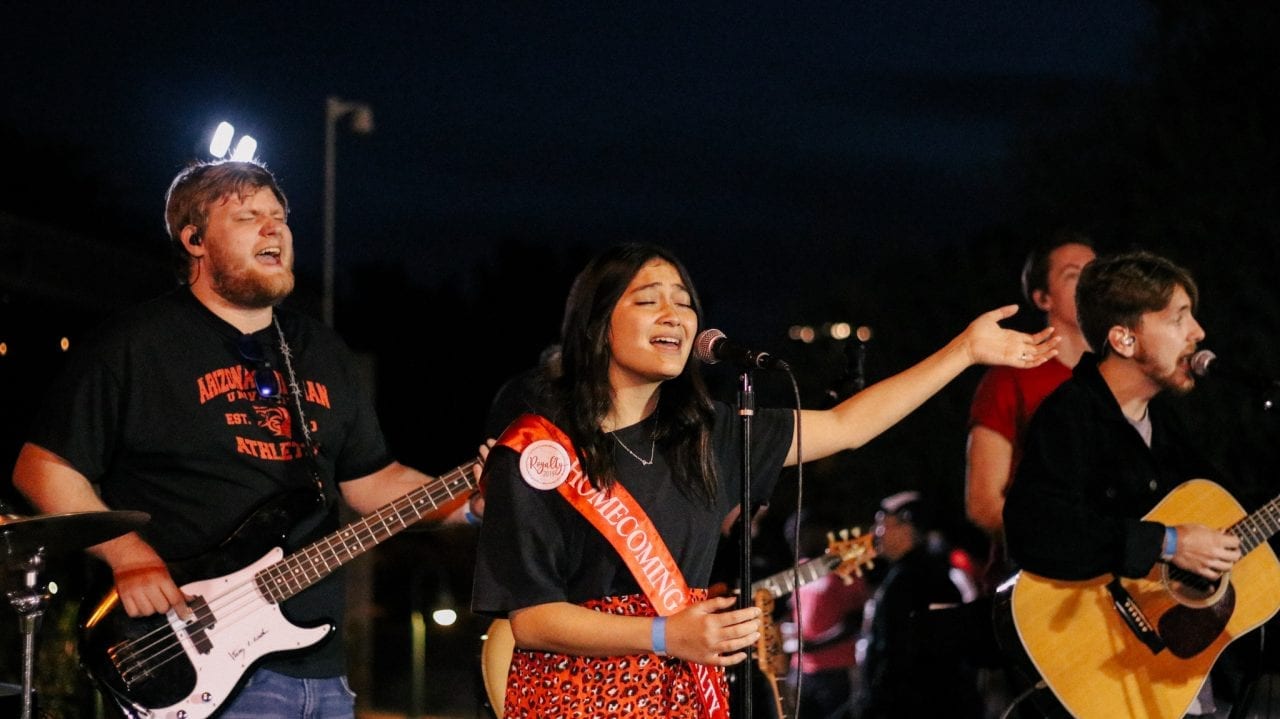 Honoring our Alumni
Homecoming 2019 events over the course of the weeklong celebration attracted record participation by students and alumni. The Encounter Worship Services Wednesday night featured live praise and worship led by the student Advance Band. Student testimonies shared that night reflected God's restoration and renewal in the lives of the students who presented.
Several alumni were recognized for faithful service to Christ and the University. Jeff Wolfe (Class of 2003), Executive Pastor at Palmcroft Baptist Church was recognized as the Outstanding ACU Alumni of 2019 for his role in transforming culture with truth.
Melody Toso (Class of 2019) was awarded the "Servant Heart Recognition" for her sacrificial role in the recent campus move.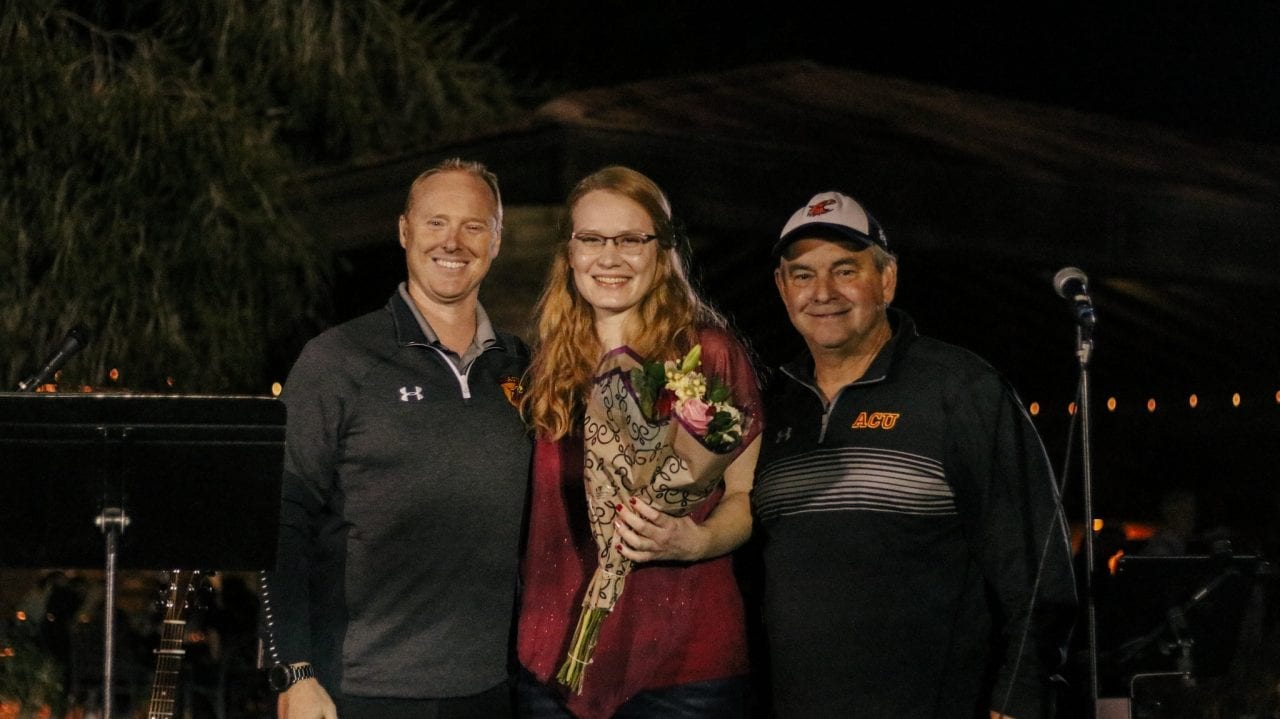 The annual PowderPuff Competition (women's flag football) is one of the most anticipated and well attended student events on campus every year. This year, the competition was "spirited" and the Frosh-Soph-women defeated the Junior-Senior class-women to the cheers of classmates, friends and family.
The finale of the weekend featured a victory for the ACU Football team as it defeated Texas College 24 – 20 to finish the season with a 6-4, 6-2 in conference.
Thank you to our alumni and students for making the 2019 Homecoming and Family Week a time to remember!